Farmers Helping Farmers
KingFisher brings tradition together with technology, to ensure that the best of what is good for families, farms, livestock and the land carries on.
Get Started
The KingFisher Team
KingFisher Products
KingFisher forage products are the result of an exciting team of agronomists, nutritionists and forage researchers. All brought together by Byron Seeds, King's AgriSeeds & Southeast AgriSeeds to develop the most complete forage lineup in the world for your farm.
We are farmers ourselves. Between our companies, we source top genetics world-wide and make those available to you through a network of over 400 dealers. With the efficiency of top products and smart planning, you can produce wholesome foods for the end consumers and that's the strength of the American farmer.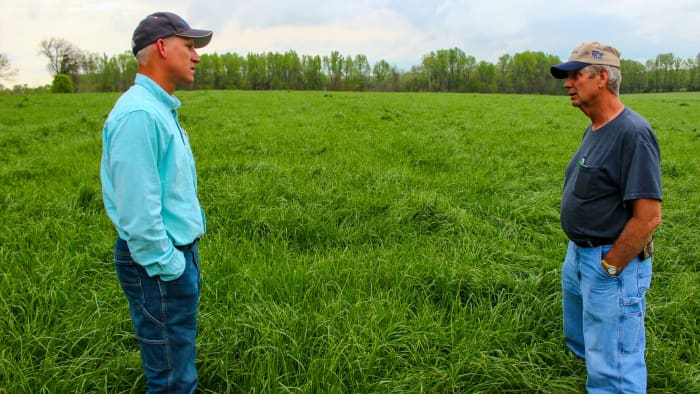 Providing More Than Products
Combined Research
Our team's pooled resources help deliver elevated premium forages. We search worldwide for the best forage seed, evaluate many product options, develop the top-performers, and sell only the varieties which we would use on our own farms.
Crop Management Strategies
We create and share the most comprehensive and useful total solutions program for maximum productivity and profitability. We partner with livestock and dairy operators to develop forage production plans tailored to their personal needs — and our shared values.
Education
Our seminars and training promote our goal of strong agronomics and soil health to reduce the risks inherent in farming, and to deliver a consistent and dependable supply of premium feed and forage for healthier livestock.
Soil Health
Working with a KingFisher distributor means working with a soil health expert. Whether you are Organic, Conventional or No-till, KingFisher can help you with crop rotation and cover crops. KingFisher has regional specific - balanced - cover crop cocktails, that will help increase soil health; many of which can double as high quality forage. Cover crop seed mixtures have a huge potential to improve your farm's long term productivity and profitability.
Farmers Helping Farmers
As farmers helping farmers, our people network includes over 400 experienced dealers; we feed our products to our own livestock. We don't see customers as demographics or markets, we do business with people. We don't merely sell, we share what we've learned the hard way on our own farms, and ideas we've learned from customers.
The KingFisher Forage System
Why KingFisher?
There are a lot of excellent nutritionists and agronomists doing work in agriculture. You likely have some working for you.
But too often they are not on the same page as each other, efficiencies get lost, frustrations grow and you the farmer get stuck trying to make both of them (and your banker) happy.
Our forage specialists will help you bridge that gap.
What could a Kingfisher Forage System do for your farm?
Improve your farm's performance
Increase feed efficiency
Lower feed costs
By looking at targeted forage quality and yields, crop rotations, nutrient management, water needs, storage and harvesting strategies, we can accelerate your forage program and set your farm up for success!
KingFisher Alfalfas
Our alfalfas have improved fiber digestibility on farms throughout the US. We have twenty unique alfalfas that solve a variety of problems. You just need to pick one...or two.
Our premium line produces award-winning yields of high quality forages that have garnered many honors and championships in the rigorous and unbiased World Dairy Expo Forage Analysis Superbowl. In 2019 a KingFisher alfalfa was named the overall grand champion!
KingFisher Alfalfa Features
Branch Rooted
Enhanced Digestibility
Sunken Crown
Multifoliate
Hybrid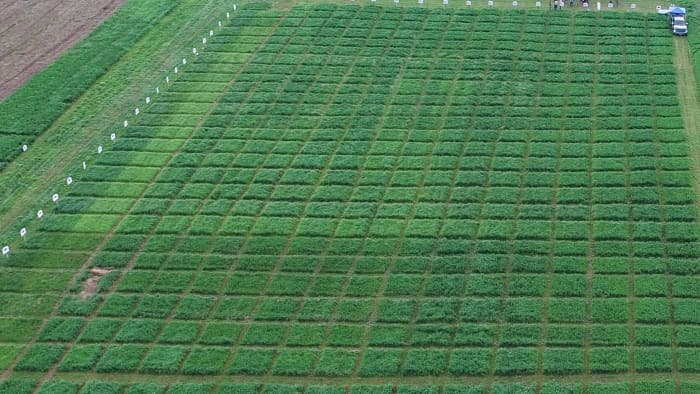 KingFisher Corn Hybrids
KingFisher corn hybrids are selected for livestock. The KingFisher Corn program started strong and continues to grow. KingFisher now has 20 unique hybrids, with many hybrids also available in Certified Organic.
KingFisher has also introduced specialty hybrids, including Ultra High Oil and Male Sterile options. KingFisher hybrids were all developed and selected with an emphasis on high energy and digestibility, without sacrificing yield.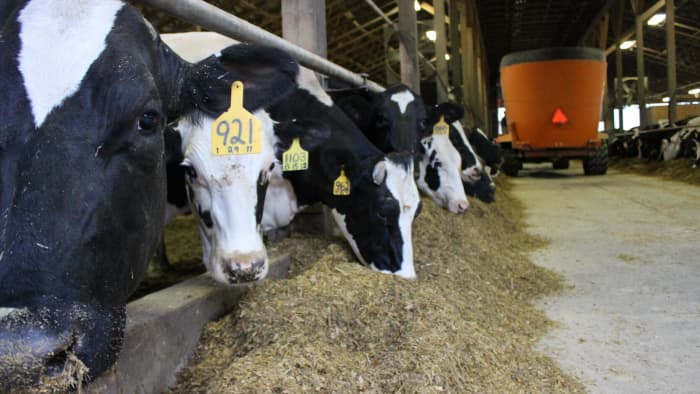 We evaluate our corn hybrids using two key concepts to livestock feed efficiency.
SofStarch™
The lineup is ranked and rated on grain availability and digestibility. SofStarch™ corn has 10-15% higher starch availability, reducing fed starch in the diet for KingFisher producers. Studies showed that SofStarch™ type corn had less than half the rate of passage as normal flint corns. This means that it not only digests quicker, it also stays in the cow longer which greatly increases the efficiency of the starch and other nutrients.
FiberGest™
The lineup is ranked and rated for fiber digestibility, based on TTNDFD to make hybrid selection easier. FiberGest™ rates hybrids on a scale of 1 to 10, with 5 as the industry average, so that you can tell at a glance which KingFisher hybrid fits your feeding plan. Only selections with top tier fiber digestibility are advanced.
KingFisher Summer Annuals
Fiber digestibility and yield distinguish this top-performing summer annual lineup. Your talent, combined with the highest quality summer annuals on the market, will yield the tonnage and quality you need to improve production.
KingFisher Summer Annuals
KF Fiber Pro Brachytic Dwarf Forage Sorghum
KF Sugar Pro 55 Dry Stalk Sorghum Sudan
KF Prime 180 BMR Dwarf Millet
KF Prime 360 BMR Dwarf Millet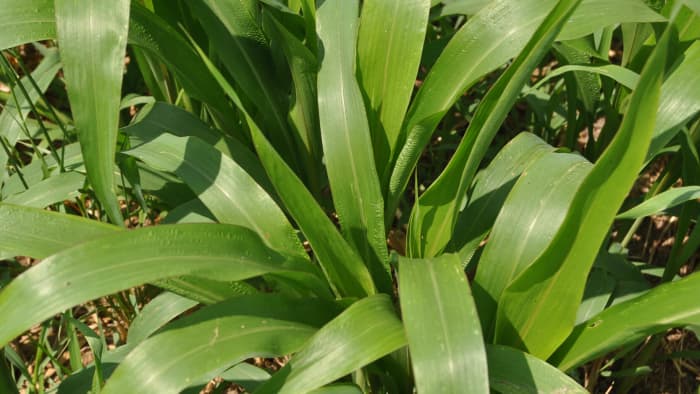 WDE Forage Superbowl Results
2022 KF highlights
Grand Champion Standard Corn Silage
Grand Champion First Time Entrant- from BMR Corn Silage category
Grand Champion Grass Hay
Grand Champion Mixed/Grass Haylage
Grand Champion Baleage
Overall KF Highlights
Consistent Grand Champions in Standard Corn Silage (4 out of the last 5 years)
Consistent Grand Champions across the hay categories
Countless top 10 finishers
You are the key to making award winning forage!
We offer the highest quality forage products through local dealers who provide localized advice. Combine this with your knowledge of your farming operation and we have a recipe for high quality forage production. Thank you for your hard work in making forages great!